Current exhibition
Pixel Poetry
Group exhibition
Online, 26 Oct - 23 Dec '23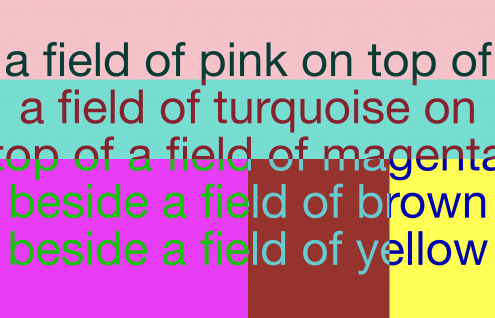 Current exhibition
Pixel Poetry
Group exhibition
Online, 26 Oct - 23 Dec '23
Online platform upstream.gallery proudly presents its new exhibition, Pixel Poetry. The exhibition is designed with common.garden, an exhibition platform developed by artist Constant Dullaart (read more below).
Participating artists: Annie Abrahams, Harm van den Dorpel, Constant Dullaart, Adina Glickstein, Joan Heemskerk, Noor Nuyten, Marijke De Roover, Rafaël Rozendaal, Sasha Stiles + Technelegy, Alex Turgeon, Damon Zucconi
Curation: Anne de Jong
Exhibition design: Sterre Brands
pixel poetry
In our fast-paced digital landscape, we express ourselves in tweets, clickbait, and emojis. Contemplation, sensitivity, or nuance are often lacking in online language. The same is true of the technologies we communicate with: we use technology that operates in a logical and binary manner, where there is little room for human expression. In fact, the language (code) with which these systems are written is unreadable and impenetrable to many. While we increasingly rely on these systems, our limited understanding of their language leaves us in the dark about the technologies that shape our lives.
Yet we are at a time when language is being used in new ways on the Internet: advances in artificial intelligence (AI) have ushered in an era when language itself is becoming a powerful artistic medium for generating images. Digital technology is also giving new meaning to certain words (think airdrop or scrollbar), there are endless new communication possibilities, and we are finding other ways to express our feelings (for example, in memes).
Poetry has the ability to engage our imagination and emotions through language. In what ways does this take shape in the digital world?
The artists in this exhibition explore the possibilities of poetry and language in the digital landscape.
common.garden
Constant Dullaart's solo exhibition, Sunsetting Inconsistencies, closes on October 28th. In addition to his artistic endeavors and professorship, Constant Dullaart has been actively involved in expanding his online exhibition and social platforms, common.garden, and distant.gallery over the past few years. A previous version of this platform was utilized to curate exhibitions for the online platform, upstream.gallery, where Upstream Gallery hosted predominantly digital- and net art exhibitions during the pandemic. These forms of art are designed to be experienced in an online environment as opposed to physical art forms.
Post-pandemic, it's evident that such a platform remains relevant and necessary. It provides an opportunity for people to come together, view art, and engage with one another, even when not physically present in the same space. Moreover, the platform serves as a means to increase the visibility of new media art. Everyone is encouraged to create their own meeting space or online exhibition with common.garden.
Image: Damon Zucconi, Self-Titled, 2023
Pixel Poetry | Online group exhibition
26 Oct - 23 Dec 2023