Past exhibition
Sunsetting Inconsistencies
Constant Dullaart
Amsterdam , 8 Sep - 28 Oct '23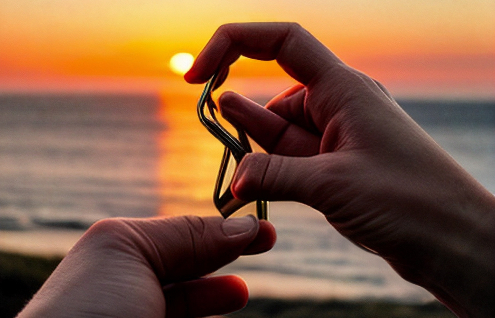 Past exhibition
Sunsetting Inconsistencies
Constant Dullaart
Amsterdam , 8 Sep - 28 Oct '23
OPENING 8 SEPTEMBER 2023, 17.00 – 21.00 hrs


Upstream Gallery is proud to present Constant Dullaart's third solo exhibition with the gallery: Sunsetting Inconsistencies.
What can we still recognize in the rapidly rising impenetrable structures of Artificial Intelligence surging amongst us? Stretching from 2016, when Dullaart sold a first oil painting created by AI during his first solo at Upstream Gallery, the clumsy mutations of just 7 years back are now poised to transform into perfection. The novelty of synthesized images has worn, and the naivety through which we grasp insight into opaque systems is a spell soon to strike midnight. On the brink but not quite, we find ourselves at an appropriate moment to salute that which is gawky and graceless to our human eyes.
About the artist
Constant Dullaart (NL, 1979) lives and works in Amsterdam and Berlin. Exploring how social and cultural values reverberate in tools and technology, Dullaart creates works to emphasize an enjoyable friction between old and new, manual and automated, online and offline, real or not. He deconstructs and analyzes the specific human circumstances under which technological instruments are created, and how this influences the way the instruments are consequently used. Dullaart investigates these processes through creating his own 'artisanal' social media platform common.garden. Revisiting his research into neural networks, he probes how phenomena like glossolalia and apohenia can create a bridge between person and technology. Dullaart is professor Networked Materialities at the Akademie der Bildenden Künste in Nürnberg.
Sunsetting Inconsistencies | Constant Dullaart | Upstream Gallery
8 Sept – 28 Oct 2023
OPENING 8 SEPTEMBER 2023, 17.00 – 21.00 hrs
Kloveniersburgwal 95, Amsterdam.