7 Upstream artists in group show at CODA Museum about digital art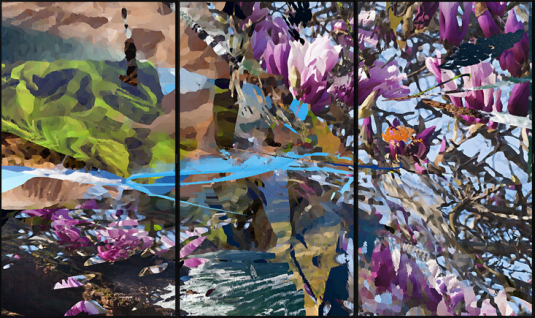 7 Upstream artists in group show at CODA Museum about digital art
Dennis Rudolph, JODI, Harm van den Dorpel, Tabor Robak, Jan Robert Leegte, Constant Dullaart and Rafaël Rozendaal are part of the group show 'Behind the Screens - 50 years of digital art' at CODA Museum, that opens the 22nd of January.
Interactive and endless ones and zeros in algorithms and codes; digital art, in all its forms and performances, is omnipresent. The growth and developments in digital art force us to rethink the definition and meaning of concepts like 'unique' and 'authentic'. With over 50 works by 29 artists, the group exhibition Behind the screens - 50 years of computer art, presents various forms of digital art and developments from the 1970s to the present. A large part of the artworks in this exhibition comes from a private collection from Apeldoorn that includes a number of iconic artworks and gives a picture of the development of digital art.
For more information (NL) on the exhibition read here.
Behind the Screens | CODA Museum
22 Jan - 4 June 2023
Images:
1. Colorwheel, Tabor Robak (2017)
2. Mutant Garden Autobreeder (2021)
3. Abstract Browsing 16 10 03 Ikea (2016)
Publication date: 6 Jan '23