Constant Dullaart is one of the "Big Dadaists" at Arti et Amicitiae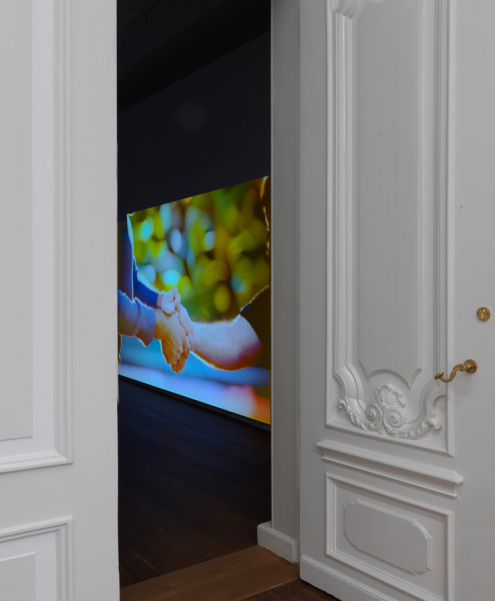 Constant Dullaart is one of the "Big Dadaists" at Arti et Amicitiae
Big DaDa: Dadaism in times of Dataism, is an art manifestation in Arti et Amicitiae, Amsterdam. Kicking off with a festive opening, the Dada Soirée on Friday October 20th, Big DaDa will continue to run both its exhibition and eventful program for two weeks, to finally end with a bang on Museum Night, Saturday November 4th.
Big DaDa is the sequel to a previous event on the power of imagination in today's data age. Including similar, yet still urgent and relevant questions: What does it mean to be a human now that we're merging with advanced technologies? And can we still distinguish what exactly it is that makes us human or its limits? The event revolves around the power of both data and DaDa; the weapon of defence.
One of the "Big Dadaists" is Constant Dullaart, who'll bring in an exciting, Freudian, iteration of his work Mein Goldener Siggie.. (2023) that's currently on show at Upstream Gallery until the 28th of October.


BIG DADA
OPENING OCTOBER 20, 2023 AT 8PM
To look into the full program for Big DaDa, click here.
BIG DADAÏSTS
Richard Vijgen | Bambi van Balen | Floris Kaayk | Jun Ortega | Maaike Fransen | Pavel van Houten | Noa Jansma | Constant Dullaart | SETUP | Candy Cloud
PERFORMANCES AND ACTIONS
Maria Lepistö | Pavel van Houten | Candy Cloud | No Limits! Art Castle x Simomo Bouj | Maaike Fransen | Content y Contenido
WORKSHOPS AND READINGS
Platform SETUP | Noa Jansma | Richard Vijgen | Bambi van Balen
CURATORS
Arjen Lancel and Kim Nathalia


• Image: Constant Dullaart | Mein Goldener Siggie.. (2023) | Part of the exhibition Sunsetting Inconsistensies, on show at Upstream Gallery from September 8 – October 28, 2023
Publication date: 11 Oct '23