Past art fair
Art Rotterdam 2020
Rotterdam, 5 Feb - 9 Feb '20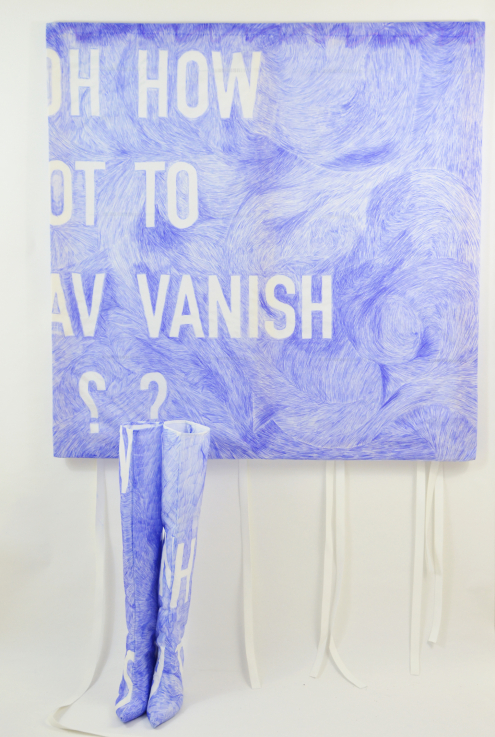 Past art fair
Art Rotterdam 2020
Rotterdam, 5 Feb - 9 Feb '20
We are glad to participate in the Main Section of Art Rotterdam 2020 with a group presentation of contemporary painting by a.o. Frank Ammerlaan, Constant Dullaart, Alicia Framis, David Haines, Noor Nuyten, Florian and Michael Quistrebert, Tabor Robak and Dennis Rudolph. While painting is usually considered the most traditional form of art, these artists continue to reinvent the medium through their use of unconventional materials and techniques.
Noor Nuyten nominated for the NN Art Award
Upstream Gallery is pleased to announce that Noor Nuyten is nominated for the NN Group Art Award 2020, an incentive prize for special talent. During Art Rotterdam 2020 the work of the four nominees will be presented in the NN booth, next to Upstream's booth 26.The winner of the prize will be announced during the opening of Art Rotterdam on February 5th, at 19.00.
projections with Florian & Michael quistrebert
In the video section of Art Rotterdam 2020, Projections, the work Stripes 3 (2015) by Florian and Michael Quistrebert will be shown. The brothers Quistrebert combine video and painting and explore the effects of light and shade, while bringing forward ideas of fascination, manipulation of the gaze, and their relationship to hypnosis, ecstasy and trance states. The brothers temporarily engulf their audience with perceptions of alternative realities. In the presence of their works, art theories and materials become secondary, and one is compelled to approach and experience their works with a pure primal spirit.
Image:
Alicia Framis 'HOW TO VANISH?' 2020
Canvas ready to wear made with airbag material and bic, 10 ratchets,
2 boots and 2 gloves, 120 x 120 cm