Biography
David Haines (1969, United Kingdom) is a British artist who lives and works in Amsterdam. He makes videos and large scale hyper-realistic pencil drawings on paper. In his work Haines combines contemporary images of Northern youth culture and stories from myths and legends. He studied at Camberwell School of Art in London and the Rijksakademie van Beeldende Kunsten in Amsterdam.
His work has been exhibited at places such as the Stedelijk Museum, De Appel and the New Art Space (NASA) in Amsterdam. In the UK his work has been shown at The Turner Contemporary, MIMA, Fruitmarket Gallery Edinburgh and the Bluecoat, Liverpool. In 2011 he exhibited as part of the 12th Istanbul Biennial. Haines has had four solo exhibitions at Upstream Gallery. The most recent was 'Radiant Bodies: The Spirit and the Index', featuring a new series of meticulously crafted graphite drawings and a rhythmic textual video project.
Artist website: www.davidhaines.org
Publications:
Haines, David. Selected Works 2008-2014. Amsterdam: Upstream Gallery, 2014.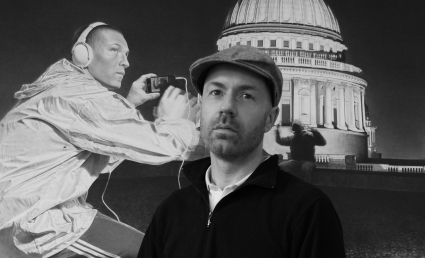 - David Haines