AMSTERDAM ART GALLERY WEEKEND 2020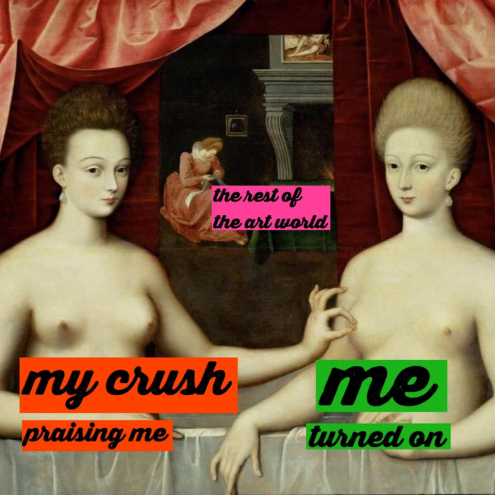 AMSTERDAM ART GALLERY WEEKEND 2020
During Amsterdam Art Gallery Weekend 2020 Upstream Gallery presents in its main gallery space BODY ARMOR, the fourth solo exhibition of Frank Ammerlaan with the gallery.
In our private viewing space, we are showing new works by Marijke de Roover. In her recent series Niche content for frustrated queers Marijke de Roover uses the visual language of viral memes to express a way of thinking that shows how institutionalized heterosexuality structures gender, as well as other stratification categories, and closes off any critical analysis of its consequences.
EXTENDED OPENING HOURS DURING
AMSTERDAM ART GALLERY WEEKEND
Wednesday, November 25: 12.00 - 18.00
Thursday, November 26: 12.00 - 20.00
Friday, November 27: 12.00 - 18.00
Saturday, November 28: 12.00 - 18.00
Sunday, November 29: 12.00 - 17.00
We will allow a maximum of 10 visitors at the same time in the gallery.
Masks are appreciated.
Publication date: 27 Nov '20