Upstream's Daily Net Art Update (#6)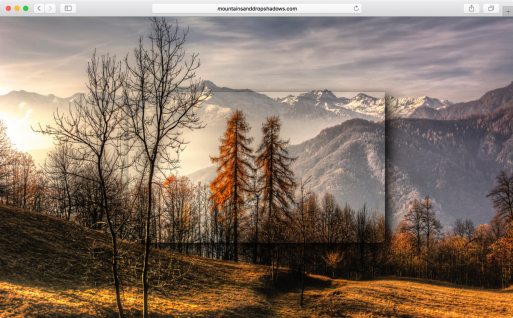 Upstream's Daily Net Art Update (#6)
Upstream's Daily Net Art Update (#6), for the heroes stuck at home to flatten the curve.

When you have to stay at home there's always Net Art. Art made for the internet, meant to be experienced at home, behind your own computer.
Today: Jan Robert Leegte, mountainsanddropshadows.com, 2013 . Find it at www.mountainsanddropshadows.com.

Mountains are grand natural statements of sculptural expression. They are birthplaces of monumentality and romanticism. Their crumbs are the raw materials that provided us with a long tradition of sculpture. Then there is the ambiguous materiality of the digital, the man-made bits and bytes, flowing through systems, from which designed materials have emerged. Among them is the 'drop shadow', a material bereft of all our notions of materiality, it being nothing but the absence of light cast upon a surface due to an obstructing object. Being objectless, asides it being a digital simulacrum, places it in opposition to the mountain. The images of the mountains used for this series of works are anonymous wallpapers, backgrounds for computer desktops, found on the web. It is in this desacralized digital condition that the drop shadow seems to overtake the mountain in sculptural authority.
Publication date: 23 Mar '20