Constant Dullaart, Jan Robert Leegte, Rafaël Rozendaal and Tabor Robak in Stadstriënnale Hasselt-Genk - Screen it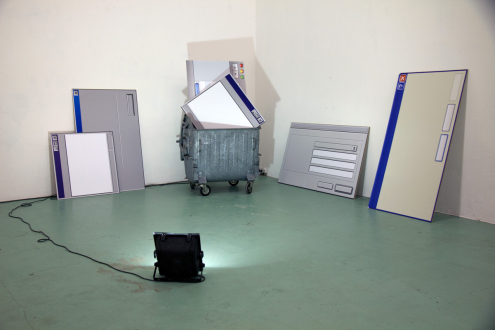 Constant Dullaart, Jan Robert Leegte, Rafaël Rozendaal and Tabor Robak in Stadstriënnale Hasselt-Genk - Screen it
Constant Dullaart, Jan Robert Leegte, Rafaël Rozendaal and Tabor Robak are included in the Stadstriënnale in Hasselt and Genk Belgium, called SCREEN IT. SCREEN IT focuses on the impact of our screen culture on contemporary art and is curated by Pieter Jan Valgaeren.
The exhibition runs from October 5 2019 - January 5 2020.
Find more information on the exhibition and public program here.
Image: Jan Robert Leegte, Dumpster (2016).
Publication date: 17 Sep '19