Jan Robert Leegte at Salone del Mobile, Milan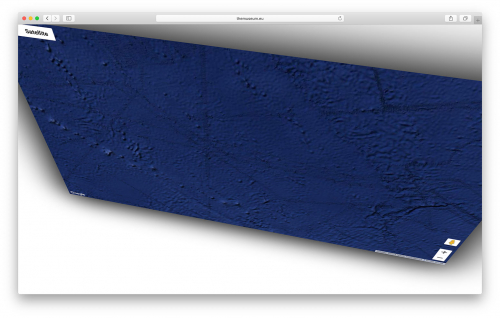 Jan Robert Leegte at Salone del Mobile, Milan
Work by Jan Robert Leegte will feature in 'The Museum', a museum that does not aim to explain and impose ideas on the visitor. In this museum without interference nor any form of distraction, Leegte shows his Repositions diptych which has a calming effect on the viewer. See his online version of Repositions here.
The Museum
From April 9 - April 13, Space Encounters and Creative Holland will present 'The Museum' at the Salon die Mobile in Milan. The installation offers ample room for art and design, with atmospheres that promotes relaxation, contemplation and focus amidst the hectic pace of Milan Design Week.
The Museum is a journey through different spaces in which a visitor constantly undergoes a facet of Dutch creativity: architecture, photography, music, design, fashion, VR, film and digital communication. Each creative discipline is linked to different ambassadors, with one underlying theme: all exhibits grab the visitor from the bustle and place them in a different world.
The Museum is not like any other museum. Nothing during this trip will be imposed or explained. There is no noise, no distraction; visitors do not have to think about what they will see, what they should like, how they might possible feel or not feel. The choices have already been made. This creates focus; a scarce commodity in a world full of distractions. And the more focus, the more you'll see. The attendant's clothing, the chair on which you rest, the lamp that sublety attracts attention: it all turns out to be part of the collection. The Museum is everything a museum can give, but less. Because less is exactly what we need.


Publication date: 5 Apr '19