Groupshow 'Trouble in Paradise', Kunsthal Rotterdam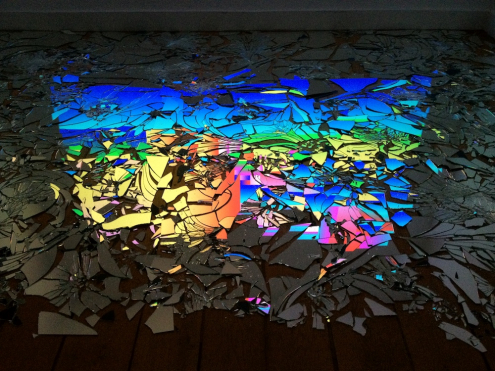 Groupshow 'Trouble in Paradise', Kunsthal Rotterdam
In the spring of 2019 (February 7 - May 26), the Kunsthal Rotterdam will be presenting Trouble in Paradise, an extraordinary selection of contemporary art works from the private collection of art collector Rattan Chadha (1949, Delhi), the founder of Mexx and the hotel chain citizenM.
The exhibition features a selection of over seventy works, including works by Frank Ammerlaan, Marc Bijl, David Haines, Jen Liu, Funda Gül Özcan, Florian & Michael Quistrebert and Rafaël Rozendaal. Other artists in the exhibition are internationally renowned artists such as Gilbert&George, Francis Picabia, Thomas Hirschhorn, Marlene Dumas and Jack Whitten.
More information on the exhibition here.
Image: Rafaël Rozendaal, Random Fear (with Mirrors) (detail), Collection Rattan Chadha
Publication date: 28 Feb '19