Constant Dullaart in Cultural Matter at LIMA Media Art Platform, Amsterdam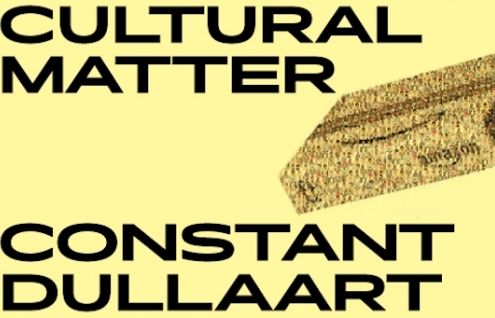 Constant Dullaart in Cultural Matter at LIMA Media Art Platform, Amsterdam
Cultural Matter is a series of exhibitions and events at LIMA that provide a platform for the international discussion of digital art and aims to develop new strategies for the presentation and preservation of these artworks.
From May 9 until June 20 the artwork exhibited and discussed is Constant Dullaart's project The Possibility of an Army. The exhibition will open with an event where Dullaart will go into conversation with social anthropologist Axelle van Wynsberghe.
Cultural Matter: Constant Dullaart

In 2016, on invitation of Schirn Kunsthalle in Frankfurt, Constant Dullaart created an online performance based on a historical army of mercenaries who fought in the American Revolutionary War (1775-1783). This Hessian army was originally hired by the British to fight the Americans. In his performance, Dullaart used soldiers names to create thousands of fake Facebook profiles. The army is resurrected to fight the American social media giants. Constant Dullaart had to enter the shadow industry of fake accounts and the economy of attention contacting partners in lands like Bangladesh, the Philippines and in the end Pakistan to run the operations needed for this project. The social media performance or intervention was very real, but operated mostly on Pakistan soil and on databases, ending in the army to be slaughtered by the troops of Facebook. Cultural Matter discusses the myth and the representability of this work.
More info on the exhibition and speakers here.
Cultural Matter is curated by Sanneke Huisman and Jan Robert Leegte.
Event
Opening event: Constant Dullaart in conversation with Axelle van Wynsberghe (Pt.II)
Wednesday, May 9, 9 PM
7,50 / 5 / free with Cineville
Exhibition
May 9 - June 20
Every day 5 - 11 PM
LIMA (in the basement of LAB111)
Entrance is free
Publication date: 3 May '18