Jan Robert Leegte in group exhibition at Minneapolis College of Art and Design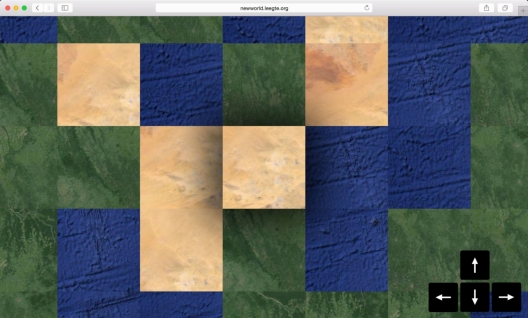 Jan Robert Leegte in group exhibition at Minneapolis College of Art and Design
Jan Robert Leegte shows his work New World, (2016) (http://newworld.leegte.org/) in the exhibition Stream Capture at Minneapolis College of Art and Design.
Stream Capture explores the role and position of the landscape and natural environment within a world shaped by technology and digital media.
Through the use and lens of digital tools and technology, Stream Capture asks how we might engage with a reimagining of the natural environment if we cannot physically enter it. The work in the exhibition explores human perception, simulation, mapping, time and scale shifts, and historical study and preservation. The exhibition offers a sense of the future and the possibility of movement from place to place (here to there) and from time to time (present to future).
Publication date: 25 Jan '18