Jan Robert Leegte in group exhibition Volatile Truths at Rainbow Unicorn, Berlin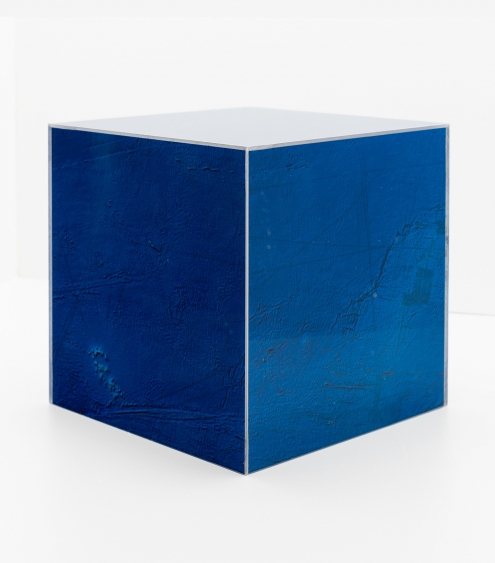 Jan Robert Leegte in group exhibition Volatile Truths at Rainbow Unicorn, Berlin
Jan Robert Leegte's work Google Maps as a Sculpture (2017) is part of the group exhibition Volatile Truths at Rainbow Unicorn in Berlin.
In the past, humanity's inherent curiosity has lead it to seek for an 'absolute truth'. Confronted with an unfiltered information overload on a daily basis we are seeking refuge in our social echo chambers of both our physical as well as virtual selves. This echo chamber's architecture is such that echoes back our pre-configured view of the world.
Can we still speak of "facts" when they no longer provide us with a reality that we all agree on? Does that mean that we shouldn't care about the truth and it's contextualisation at all? Is the classical intent of truth outworn, does it need to be redefined, should we rather uproar or should we let this realisation make us nihilistic and condemn all constructs holding truth (including post-truth) to be 'manufactured truth'?
'Volatile Truths' positions itself in this conjuncture. The chosen works are representation, installations, performance, paintings and sculptures of perspectives on truths, in which we strive to position the seekers within the volatility of the truth and it's contemporary manifestations and malleabilities.
The exhibitions opens on 10 November 19-22h and runs until 9 December.
Image: Jan Robert Leegte, Google Maps as a Sculpture (2017), Archival prints front mounted in acrylic, mounted on a dibon cube, 22 x 22 x 22 cm.
Publication date: 9 Nov '17