Jan Robert Leegte in group exhibition Materialising the Internet at MU, Eindhoven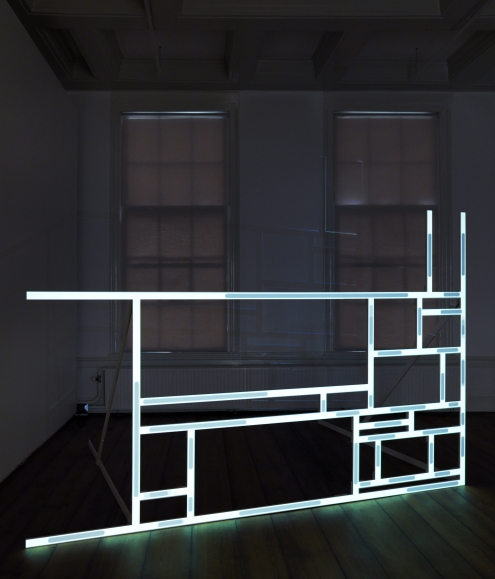 Jan Robert Leegte in group exhibition Materialising the Internet at MU, Eindhoven
From 6 October - 12 November, Jan Robert Leegte's work is part of the group exhibition Materialising the Internet at MU in Eindhoven.
Set free from the websites and the screens, the internet now penetrates our thoughts and our bodies and everything around us. Each day, the digital and physical become more integrated – but how does this effect our experience and how do we express the new, augmented reality? These are the questions addressed by Materialising the Internet.
Over 20 international artists and designers turn the internet into something tangible. Transposing virtual relationships into real life or running away with the digital representation of the real world they demonstrate the incomprehensible fact that virtual and real are no longer two separate spheres.
Opening: 6 October, 8 pm
More info here.
Image: Jan Robert Leegte, Scrollbar Composition, 2017.
Publication date: 6 Oct '17