Jan Robert Leegte in group exhibition Dadaclub.online in Paris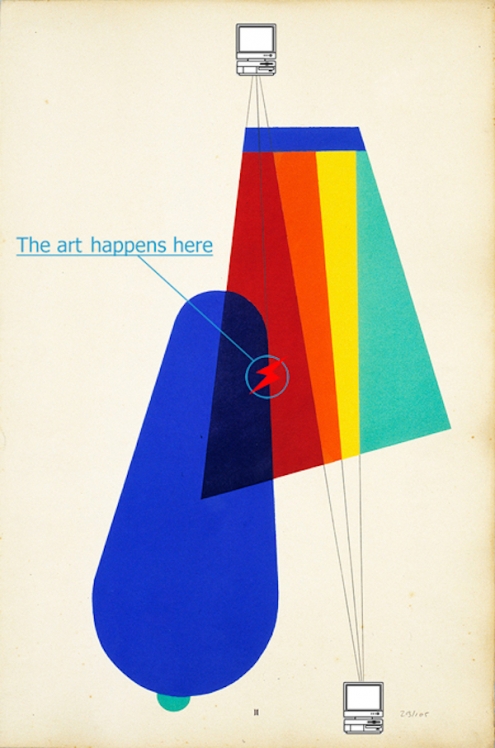 Jan Robert Leegte in group exhibition Dadaclub.online in Paris
The exhibition Dadaclub.online at Galerie Charlot in Paris is a collaborative project designed to celebrate 100 years of Dadaism, in the light of two crucial concepts of the art of the twenty-first century that Dadaism anticipated: sharing, and the reuse of existing materials.
For a year, from 5 February 2016 - the anniversary of the start of dada in Zurich - to 5 February 2017, Dadaclub.online published high quality digital copies (2D scans and 3D models) of a selection of Dadaist works and magazine covers, and invited artists, designers and students from all over the world to download them, use them in their work, and share the results in a dedicated gallery. One of the artists is Jan Robert Leegte, who created the work Dada net art diagram, after the work Long Distance (1926) by Man Ray.
The exhibition runs from September 8 until October 7th and is curated by Fabio Paris & Link Art Center, Brescia, It.
More info on the exhibition here.
Visit the Dadaclub.online website here.
Publication date: 6 Sep '17