Group exhibition 'Monochrome' at The Société (Brussels) with Jan Robert Leegte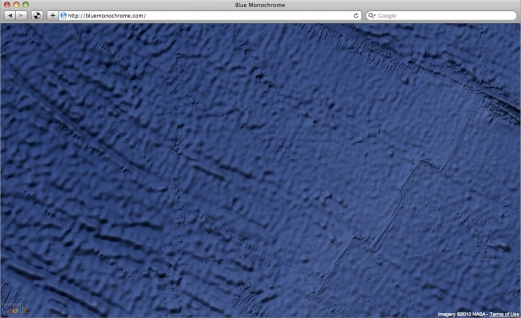 Group exhibition 'Monochrome' at The Société (Brussels) with Jan Robert Leegte
The Société is an exhibition platform located in the former 'Société Bruxelloise d'Electricité', a factory constructed in the 30s of the past century.

The Société aims to create a dialogue between traditional and non-traditional art, relocating electronic arts on the map of the '-ism'-loving art world. As much electronic arts' pseudo's; computer -, new media -,… and software arts, as the recent arrival of the 'post' prefix to digital and internet arts, address the necessity to underline artistic rather than technological themes and to refocus what it's really about: aesthetics.
The group exhibition MONOCHROME includes the work Blue Monochrome (2008) by Jan Robert Leegte: http://www.bluemonochrome.com/
Furthermore, the exhibition includes work by: John Armleder (CH), Pascal Dombis (FR), Javier Fernandez (BE), Michael Kargl (AT), Sébastien Lacomblez (BE), Pierre-Pol Lecouturier (BE), Jan Robert Leegte (NL), Aurélie Nemours (FR), ubermorgen (AT), Addie Wagenknecht (AT), Herman de Vries (NL), Joseph Kosuth (DE), Kries Van Dessel (BE), Alisson Rossiter (CAN), LAb[au] (BE), Maria Boto Ordonez (BE), Addie Wagenknecht (AT), Ad Reinhardt (USA)
The exhibition runs until 31 July 2016.
Publication date: 4 Jun '16