Art at the Spaarne with David Haines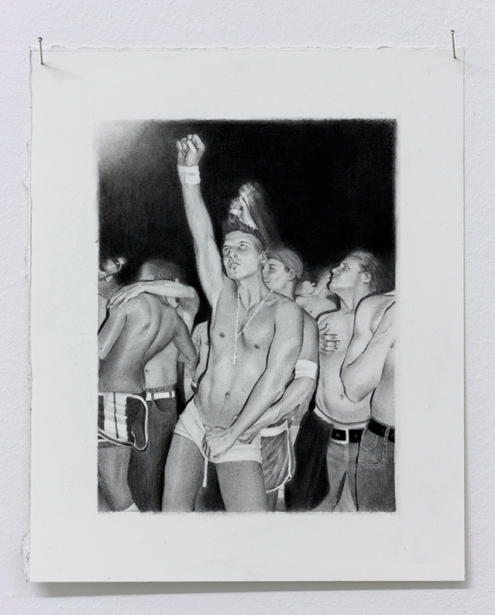 Art at the Spaarne with David Haines
Bart Spoorenberg is collector and neighbor of Teylers Museum. In recent years, he donated a large amount of contemporary drawings to the museum. To celebrate this enrichment of the collection, the museum asked him to design an exhibition based on the objects he donated, resulting in Art at the Spaarne.
Teylers Museum has been collecting art from living artists since its opening in 1784. Over the last years we bought little new works as our budget was limited. Thanks to Spoorenbergs donation we can now catch up on what had been falling behind. Suddenly, Teylers Museum features work by many of the best Dutch artists of the last twenty years. The donation contains a selection of works by, among others, Rosemin Hendriks, Rinke Nijberg, Emo Verker, Arno Kramer, Paul Klemann, Hans de Wit, Koen Vermeulen and David Haines.
From 18 March until June 12, these works will be on show in Teylers Print room.
Publication date: 15 Apr '16