JODI and Jan Robert Leegte part of REBOOT: Pioneering Digital Art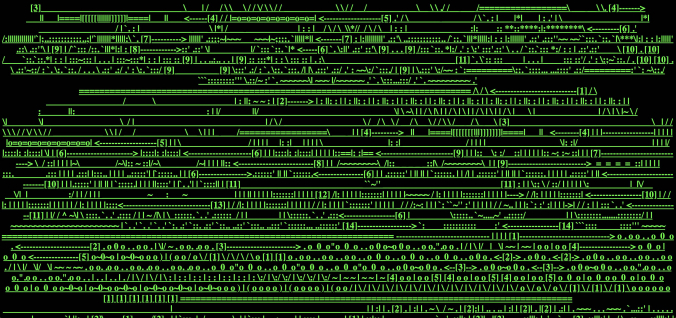 JODI and Jan Robert Leegte part of REBOOT: Pioneering Digital Art
JODI and Jan Robert Leegte are both part of REBOOT: Pioneering Digital Art, an exhibition collectively presented by Nieuwe Instituut and media art platform LI-MA, that opens Saturday 7 October.

REBOOT features key works from the Netherlands from 1960 to 2000, plus new work by contemporary makers, REBOOT reveals the influence of digital technology on art and society. LI-MA's Digital Care trajectory functions as a strong basis for the run-up of this public exhibition. The exhibition presents the impact of digital technology in art and society and builds on the Digital Canon of the Netherlands, compiled by experts in 2017-2019 commissioned by LI-MA.
wwwwwwwww.jodi.org (JODI, 1995) and Scrollbar Composition (Jan Robert Leegte, 2000) are presented.

ABOUT THE ARTWORKS
Scrollbar Composition is a web-based artwork. The web page is divided into planes by scrollbars, creating an abstract composition. The scrollbars move independently of a user and jump randomly in all directions.

The appearance of the artwork is dependent on the operating system and browser that is being used, and adapts to updates. The result is that Leegte's scrollbars are in constant change which, in fact, makes the work performative. With this, Scrollbar Composition reflects on a key element of digital and net-based art: the volatility of digital materials due to the ever continuous updating of software and digital obsolescence.

wwwwwwwww.jodi.org s also web-based artwork, launched in the early days of the World Wide Web (95). The work is typical for JODI, whose artistic practice is characterized by chaos and non-functional designs that reveal the fundamental characteristics of the net. It's JODI's first website and probably their most famous, or infamous. The website consists of a maze of pages, written in HTML code, that are full of dead ends but also seem to be full of secrets. For example, the first page consists of unreadable green text (code) on a black background. Only when you see the source code of the page do the signs appear to form a diagram of a nuclear bomb.
More information on the exhibition here
Images:
1.(screenshot) wwwwwwww.jodi.org (JODI, 1995)
2 (screenshot) Scrollbar Composition (Jan Robert Leegte, 2000)
REBOOT: Pioneering Digital Art | Nieuwe Instituut
7 October 2023 - 1 April 2024


Publication date: 5 Oct '23