Constant Dullaart in group exhibition 'Exploring the Decentralized Web - Art on the Blockchain' at HEK, Basel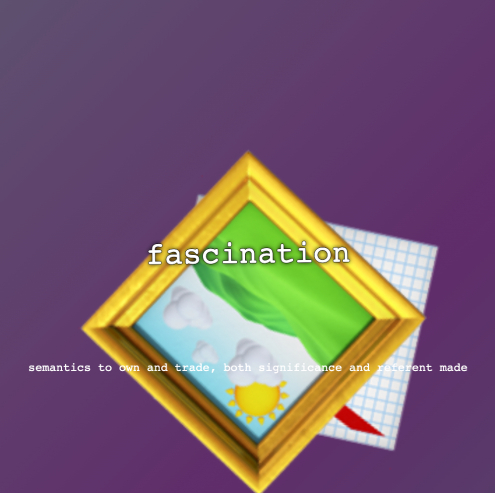 Constant Dullaart in group exhibition 'Exploring the Decentralized Web - Art on the Blockchain' at HEK, Basel
Constant Dullaart's NFT work aura.lol is included in the group exhibition Exploring the Decentralized Web – Art on the Blockchain at HEK in Basel.
About the exhibition
Crypto-market, political sphere and new forms of online-interaction: In this international group exhibition, we engage with recent developments around blockchain and the web3 from an artistic perspective.
The international group exhibition «Exploring the Decentralized Web – Art on the Blockchain» reviews the recent developments of blockchain and Web3 from an artistic perspective. It addresses an audience curious about art productions that creatively employ blockchain technology or ingeniously exploit the possibilities smart contracts offer. At the same time, the works assembled here invite viewers to reflect on the implications the political sphere and crypto market economies have on each other, as well as many other questions these technologies raise about how they shape our online interactions and impact our economies and societies.
The exhibition marks the conclusion of the project «HEK Connect – cultural participation in the age of a decentralized Internet», funded by the Federal Office of Culture and the departments of Culture Basel-Stadt and BaselLandschaft, which enables HEK's innovative positioning as a cultural institution in a globally networked digital economy. This also includes the creation of a blockchain-based circle of friends and events, both online and offline, such as panel discussions, workshops, and collectively initiated projects.
The exhibition also connects to HEK's preceding exhibition, «Collective Worldbuilding – Art in the Metaverse», with its focus on new online worlds, referred to as the metaverse, and the creation of DAOs.
Both exhibitions are accompanied by a combined catalogue with critical texts by experts in the field, offering a comprehensive and accessible analysis of topics related to Web3, blockchains, DAOs, and the metaverse. An extensive educational program accompanies the exhibition, providing opportunities to critically engage with blockchain and Web3 technology and its creativeapplications.
Artists: Botto I Primavera De Filippi I Simon Denny & Guile Twardowski & Cosmographia I Constant Dullaart I eeefff I Sarah Friend I Leander Herzog & Milian Mori I Kyle McDonald I Amanda E. Metzger I Chloé Michel I Rhea Myers I no1s1 Labs and Dezentrum I Operator I Lukas Truniger
Curators: Sabine Himmelsbach und Boris Magrini
Publication date: 9 Sep '23