Choreographed Events | Group show with Harm van den Dorpel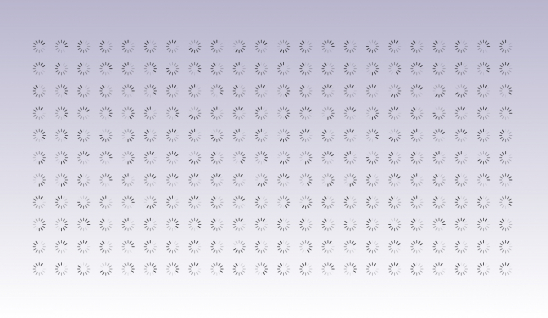 Choreographed Events | Group show with Harm van den Dorpel
Harm van den Dorpel will be participating in the group show Choreographed Events in Garage Rotterdam, which opens September 1st at 19.00 and will continue to be on show until November 5, 2023. The opening has free entry!
The interactive artworks are choreographed and activated by various factors, such as the curator or artist, technology, or the viewer themselves, because of their presence and interaction with the works. The work van den Dorpel will be bring into the exhibition space is part of the series Field (2008-2023), namely Field 1 (2023), which is a remake of a Flash animation he made in 2008, but now the art piece lives entirely on the Ethereum blockchain.
Other participating artists are: Aliki van der Kruijs & Jos Klarenbeek, Heleen Blanken, Jeppe Lange, Nanno Simonis, Studio Moniker and Sweet Scope. The show is curated by Bogomir Doringer.
"The first time I put spinners in a two-dimensional grid, it struck me that they become something like flowers. Or wind turbines. We find ourselves in a large open field: a field without boundaries."
Harm van den Dorpel
To read more on the exhibition and look into events that are organized around this exhibition in Garage, click here.

Image: still from Field 1 (2023)
Animation, NFT
Choreographed Events
02.09.2023 – 05.11.2023
Open wo–sunday, from 12.30 till 17.30 hours.
Garage Rotterdam
Goudsewagenstraat 27
3011 RH Rotterdam
info@garagerotterdam.nl
Garage Rotterdam is wheelchair accessible.
Publication date: 24 Aug '23