Mercedes-Benz NXT x Harm van den Dorpel: NFT "Maschine"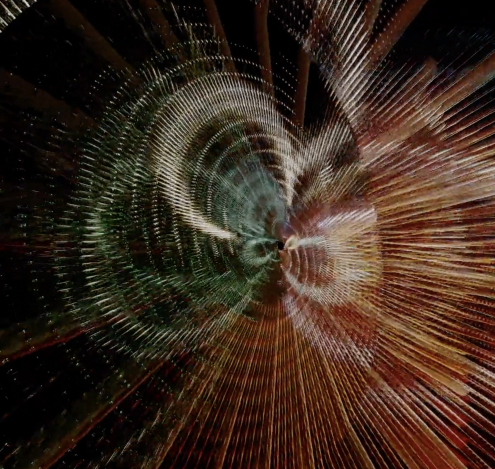 Mercedes-Benz NXT x Harm van den Dorpel: NFT "Maschine"
Mercedes-Benz NXT wanted to enter the space of NFTs in the right way: by teaming up with the community. That's why they choose Harm van den Dorpel and Fingerprints DAO to create a special NFT project, inspired by the by the so-called wagon-wheel effect, by which spoked wheels appear to rotate in a way that seemingly contrasts with their true speed and direction. Find out more about this in this video.
Harm van den Dorpel has been at the vanguard of blockchain-based art since 2015. He often uses generative techniques to create works that are constantly evolving and changing.
For "Maschine", van den Dorpel chose motion, velocity, and perception as core themes. Each unique artwork depicts a mesmerizing radial pattern of complex and constantly changing illusions that occur when certain objects spin and accelerate.
The artist created and trained a neural network to identify and select generated outputs in line with his own artistic preferences. While not new to using AI in his work, this is the first time he uses a custom neural network. It is also his first work fully in 3D.
Gorden Wagener, Mercedes-Bens' chief design officer since 2016, worked closely with van den Dorpel to creatively shape the concept and coordinate creative directions.
"Maschine" will be available exclusively through Fingerprints DAO's website. The collection will mint via a rebate Dutch auction on Wednesday, June 7 starting at 18:00 CET / 12:00 ET / 09:00 PT. We will provide more information about this Dutch auction soon.
Due to regulatory and taxation requirements, only collectors from all 26 EU countries, Brazil, Japan, Singapore, the U.K. Kingdom, and the United States will be able to participate in this auction.
Fingerprints DAO has guided this collaboration and will host the upcoming "Maschine" Dutch auction. Their dedication to advancing outstanding generative art aligns with Mercedes-Benz NXT's vision to create digital objects that stand the test of time.
*Please not that the images show highly compressed impressions of the project. We are looking forward to share them in all their glory soon!
Click here for the first moving impressions.
Publication date: 31 May '23