Artist tour Jan Robert Leegte + Auriea Harvey Amsterdam Art Week 2023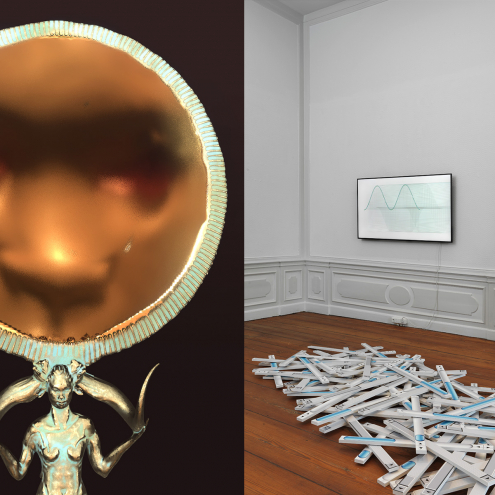 Artist tour Jan Robert Leegte + Auriea Harvey Amsterdam Art Week 2023
During Amsterdam Art Week, Upstream Gallery will host two solo exhibitions by Jan Robert Leegte (1973, NL) and Auriea Harvey (1971, USA):
No Content - Contemplations on Software by Jan Robert Leegte
The world we see with our eyes is just a reflection of a reality that we cannot quite grasp by Auriea Harvey
Both artists have been working with digital media since the 1990s and are pioneers in internet and game art. Since then, they have both developed a practice mixing both digital and tangible production. On Saturday 3 June at Upstream Gallery, from 15.00 - 16.00 hrs, Jan Robert Leegte and Auriea Harvey will discuss their current exhibitions, their practice, and digital art in general.

The admission for the tour is free, but please RSVP by sending us an e-mail.
Artist tour Jan Robert Leegte + Auriea Harvey | 3 June 2023
Kloveniersburgwal 95, Amsterdam
15.00 - 16.00 hrs

Image: Collage of screenshot of artwork Mirror v1-dv1 (2023) by Auriea Harvey, Scrollbars (2023) and Broken Images (2023) by Jan Robert Leegte
Publication date: 24 May '23