JODI part of group show at [Senne]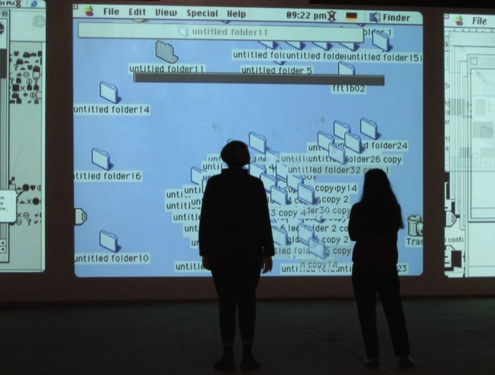 JODI part of group show at [Senne]
JODI is part of the group exhibition "Another perspective" at [Senne] with their artwork My%Desktop (2022).
"Another perspective", is an exhibition on the tremendous potential of images, at the center of this third industrial revolution, that major artists with such audacious practices are able to document so well.
Among the work by JODI, works by Chiho Aoshima, Cory Arcangel, Jacob Ciocci, Jessica Ciocci, Petra Cortright, Sara Cwynar, Exonemo, Oliver Laric, Olia Lialina & Dragan Espenschied, Guthrie Lonergan, Thomas Ruff, Penelope Umbrico and Artie Vierkant are on display.
The exhibition is curated by Dominique Moulon.
[Senne] is an independent, non-commercial space that intends to present, once or twice a year projects of design and art characterized by their innovative aspects.
Another perspective | [Senne]
20 April 2023 – 07 May 2023
Rue de la Senne 19
Brussels
Open 1.30 – 6.00 pm from Wednesday to Sunday
Publication date: 25 Apr '23