David Haines and Ronald Ophuis at Het Dolhuys, Haarlem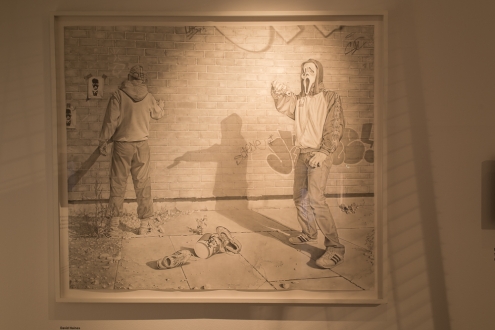 David Haines and Ronald Ophuis at Het Dolhuys, Haarlem
From October 8th 2014 until March 29th 2015, museum Het Dolhuys in Haarlem is showing work of both David Haines and Ronald Ophuis at the exhibition 'Levenslang. Het criminele brein ontleed' about the criminal mind.
From David Haines, the video 'The Boy Next Door' and the drawing 'Poison Myth' are on show. Ronald Ophuis shows a portrait of a Dutchbatter and 'Voetballers I'.


Photo's: Sander Troelstra.
Publication date: 10 Oct '14