Marijke De Roover is part of group show at DMW Gallery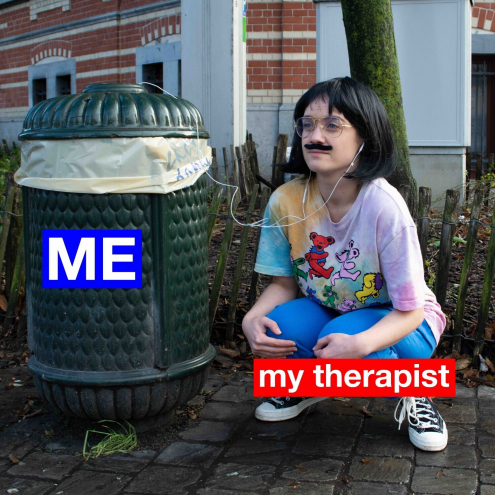 Marijke De Roover is part of group show at DMW Gallery
Marijke De Roover is part of the group show JE T'EMB(AR)RASSE at DMW Gallery, that opens today!
About JE T'EMB(AR)RASSE |
Discomfort, uneasiness, or cringing….Embarrassment encompasses an entire spectrum – it often manifests itself both physically and psychologically and as an emotion, it makes us question things. It is also very human, irrational and absurd, often painful but also playful. It could vary from slapstick, over indiscretion, misunderstanding, sexual desire, to political (in)correctness. The exhibition is about all that – about shame, stuttering, stumbling; about unwritten social rules and the humoristic potential of it all.
Curated by Tamara Beheydt.
Graphic design by Emma Thyssen.
Image:
Work: "once i was early for therapy and had to wait outside the house so i started singing "don't rain on my parade" and my therapist came out to ask if I was ok", Marijke De Roover, (2021)
Publication date: 10 Nov '22