Alicia Framis part of Bangkok Biennale 2022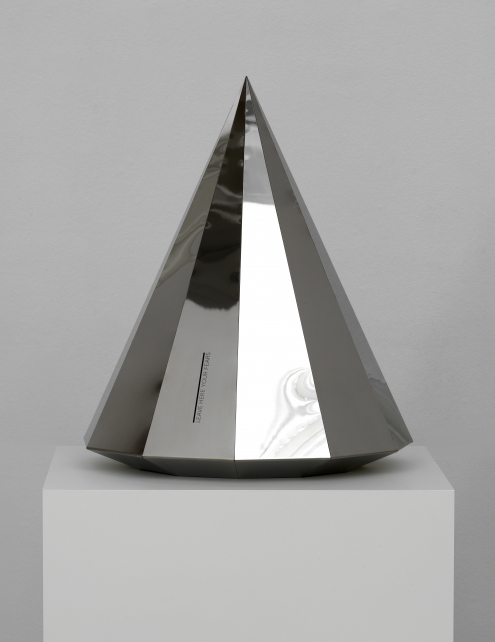 Alicia Framis part of Bangkok Biennale 2022
Alicia Framis is part of the Bangkok Art Biennale 2022, opening the 22nd of October.
BAB spans across various venues over a period of 4 months and helps transform the bustling city of Bangkok into a lively hub that celebrates art, creativity, and culture.
Visitors are able to immerse themselves in an array of artworks from a diverse range of artists, both local and international throughout the city, in arts and cultural spaces, iconic landmarks, temples and public spaces.
Alicia Framis's pyramid shaped sculpture made from stainless steel Leave here your fears (2021) will be on display. The sculpture invites its visitors to write their fears on a piece of paper and deposit them in the sculpture – a poetic and existential gesture.

Bangkok Art Biennale | 22 Oct '22 - 23 Feb '23
Image:
Work: Leave here your fears, Alicia Framis, (2021)
Photo by Gert Jan van Rooij
Publication date: 15 Oct '22