Rafaël Rozendaal, Jan Robert Leegte and Harm van Den Dorpel are part of the group exhibition DYOR at Künsthalle Zurich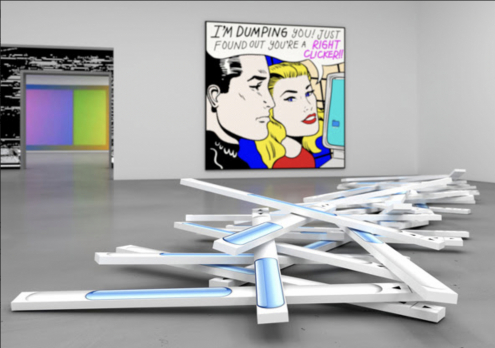 Rafaël Rozendaal, Jan Robert Leegte and Harm van Den Dorpel are part of the group exhibition DYOR at Künsthalle Zurich
Rafaël Rozendaal, Jan Robert Leegte and Harm van Den Dorpel are part of the group exhibition DYOR, at Kunsthalle Zürich.
DYOR (do your own research) is a dictum of the crypto scene. The principle is that one should do one's own investigation rather than believing all that is read. The exhibition reveals to visitors what is, for many, a new world: art in the context of blockchain and NFTs.
Curated by Nina Roehrs, DYOR focusses on artists, projects and platforms that have had a significant influence on how the crypto art scene has developed and is today. This history and an ever-changing present come together in environments, both analogue and digital, which invite visitors to get involved.
The exhibition DYOR is realised thanks to the support of the Bundesamt für Kultur and the Fachstelle Kultur of the Canton of Zürich in the framework of the Covid Financial Support «Transformationsprojekte».
DYOR | Künsthalle Zürich
8 Oct '22–15 Jan '23
Image: Jan Robert Leegte, Scrollbar Composition (2022)
Publication date: 13 Oct '22