Leave Here Your Fears by Alicia Framis at LAGO/ALGO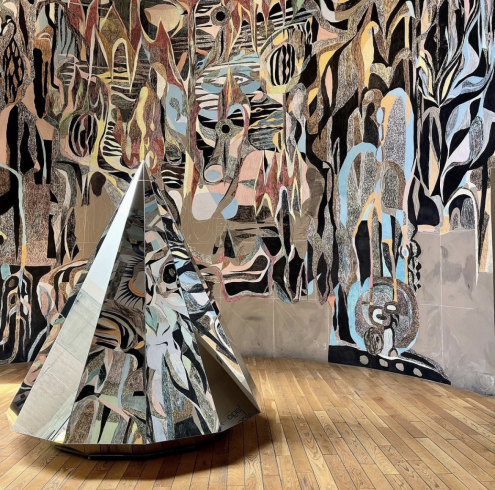 Leave Here Your Fears by Alicia Framis at LAGO/ALGO
Alicia Framis sculpture Leave Here Your Fears (2022) is part of the group exhibition Shake your body at Lago/Algo.
The main themes depicted within this exhibition are superficiality, glamour, the internet, urban landscapes and social dilemmas that embody these themes.
The exhibition aims to make the visitor think differently about going to a museum, because the presented works and their context invite the visitor to move, interact and be part of the experience.
Leave Here Your Fears is an interactive sculpture which is both an intervention piece and at the same time uses its surroundings as an integral part of the work. The pyramid shaped sculpture made out of stainless steel invites its visitors to write their fears on a piece of paper and deposit them in the sculpture - a poetic and existential gesture.
Image:
Work: Leave Here Your Fears, Alicia Framis, (2022)
Publication date: 7 Sep '22