Past exhibition
Upstream Focus: Protoseeders
Harm van den Dorpel
Amsterdam , 5 Apr - 22 Apr '23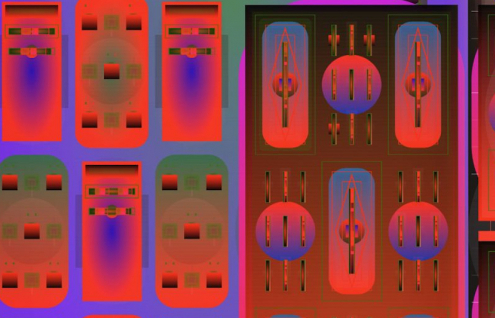 Past exhibition
Upstream Focus: Protoseeders
Harm van den Dorpel
Amsterdam , 5 Apr - 22 Apr '23
Upstream Gallery is proud to present new work of Harm van den Dorpel (1981, NL) in Upstream Focus, a series of exhibitions in the gallery's private viewing space. The exhibition focuses on four new works by van den Dorpel that are early outputs from Mutant Garden software, fertilized in 2019 but manipulated in 2022 or 2023 and therefore born in that year. The focus lies on the process of the Mutant Garden software as the essence of the works.
MUTANT GARDEn
Where traditional artistic mediums require the artist to create the work with their own hand, Van den Dorpel prefers to program software and trains it by looping continuous feedback through its output in order to produce works with unpredictable aesthetic outcomes. As many people nowadays equate artificial intelligence with neural networks, the artist wants to highlight other moments in this recent history of computation, approaching it as algorithmic archaeology.
To program the Mutant Garden software, the artist worked from his conviction that the tension between the relative simplicity of computational rules, but the enormous complexity in the outcome, holds the key to understanding life, and by extension, our aesthetic appreciation of it. He considers genetic information as a compressed collection of computer programs, from which life emerges. Thinking of our genetic information as a repository of many highly efficient intertwined strategies, recipes, methods – algorithms, if you will – from which the huge amount of cells that compose our bodies are generated, recursively. These instructions in our DNA are parsed and executed, over and over again, based on local conditions: if this, then do that, or else do this.

Mankind is attracted to visual systems which are to some extent complex, novel, and tantalizing, yet at the same time contain familiar, repeating elements. Difference and variation, surprise and expectation, have provided essential building blocks in the history of human expression.

To that end, the artist has developed evolutionary algorithms to research and optimize this trade-off. But just as mutations in biology often result in the death of specimens, mutations in software often result in programs that get stuck in an infinite loop: the notorious blue screen of death or endless rainbow spinner on MacOS. The artist's engineering challenge was to devise an environment where he could freely let programs mutate without crippling them. To achieve this, van den Dorpel turned to an existing algorithm called Cartesian Genetic Programming, invented by Julian F. Miller and Peter Thomson in 1997 (see his interview with Julian) to come to the Mutant Garden software.
PROTOSEEDERS
The presented early outputs of the Mutant Garden software have as preliminary titles the moment they were first rendered, as rough outputs of the Mutant Garden software in 2019. Much has happened since, both in the artist's life as well as in the degree that these materials have been reordered, retouched, recontextualized, and materialized. These early outputs originate from a time when the idea of Mutant Garden as NFT wasn't even born yet. As mentioned before the essence of these artworks is the process of the Mutant Garden Software. The works are a generative and manual moment in time, with them being fertilized in 2019 and born in 2022 or 2023 through manipulation and rendering.
UPSTREAM FOCUS PROTOSEEDERS | Harm van den Dorpel
5 - 22 April 2023