Past exhibition
Upstream Focus: Body Armor
Frank Ammerlaan
Amsterdam , 29 Oct - 12 Nov '22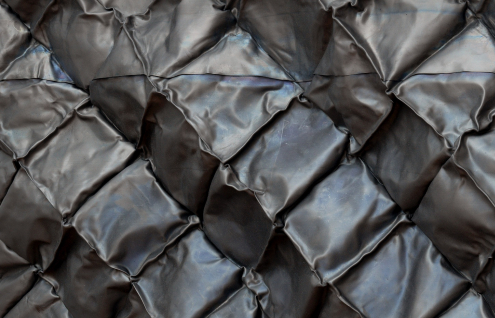 Past exhibition
Upstream Focus: Body Armor
Frank Ammerlaan
Amsterdam , 29 Oct - 12 Nov '22
Upstream Gallery proudly presents the new Upstream Focus exhibition showing new lead works by Frank Ammerlaan.
At the core of the artist's practice lies the desire to capture the constant flux of our reality that goes beyond individual lives and knowledges and equally pertains to eternal processes on the cosmic scale. This system represents a dynamic potential of material formations in a constant cycle of lifeand death. The transformations of matter and energy – such as ejection of heavy metal elements following a supernova explosion – can be traced in Ammerlaan's works not only in the raw materials he uses, but also in their complex and nuanced structures. Form is imbedded in the
substance, it's internal and already rooted in its maternal seed. No form, nor colour, exists without being accompanied by matter which makes his medium an active creature instead of an anonymous bystander. It's the specificity of the medium that gives a breath of life to his objects.
Ammerlaan's Body Armor Series are realised in a material Lead that is contaminated with meaning, it's heavy, alchemical and poisonous. Lead, used as protection from radiation in hospitals and nuclear power plants, is chemically the end result of millions of years of decay of the unstable Uranium element. According to Ammerlaan, 'physically the material is soft and seems to be as malleable as reality itself, whilst being used to protect the flesh against its former radioactive self'.

Upstream Focus | 29 Oct '22 - 12 Nov '22