Past exhibition
Upstream Focus: Harm van den Dorpel
Harm van den Dorpel
Amsterdam, 8 Jun - 2 Jul '22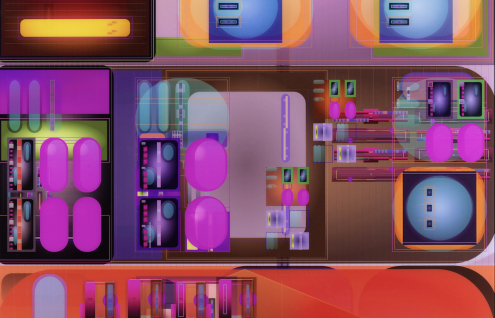 Past exhibition
Upstream Focus: Harm van den Dorpel
Harm van den Dorpel
Amsterdam, 8 Jun - 2 Jul '22
Upstream Gallery is proud to present the work of Harm van den Dorpel (1981, NL) in Upstream Focus, a series of exhibitions in the gallery's private viewing space. The exhibition focuses on two new works by van Den Dorpel from the Mutant Garden series. Executed on light sensitive metallic paper.
Where traditional artistic mediums require the artist to create the work with their own hand, Van den Dorpel prefers to program software and trains it by looping continuous feedback through its output in order to produce works with unpredictable aesthetic outcomes. As many people nowadays equate artificial intelligence with neural networks, the artist wants to highlight other moments in this recent history of computation, approaching it as algorithmic archaeology.
ARTIST STATEMENT and recommended reading
For more information on the light exposures of the Mutant Garden series and artist Harm van Den Dorpel read the PDF below. Attached to the document are also some links for recommended reading.