Past art fair
Art Rotterdam 2019
Rotterdam, 7 Feb - 10 Feb '19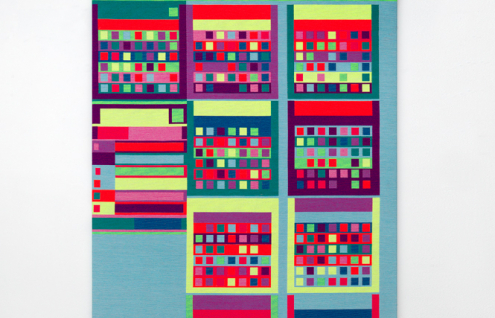 Past art fair
Art Rotterdam 2019
Rotterdam, 7 Feb - 10 Feb '19
During Art Rotterdam 2019, Upstream Gallery proudly presents a group exhibition with the work of Harm van den Dorpel, Constant Dullaart, JODI, Jan Robert Leegte, and Rafaël Rozendaal. The participating artists are all well known for their work in the digital field, but also translate the themes of their work to offine media, such as prints, drawings or sculptures. The exhibition at Art Rotterdam 2019 will show a selection of these physical works.
nn art award
Upstream Gallery is pleased to announce that Harm van den Dorpel is nominated for the NN Group Art Award 2019, an incentive prize for special talent. During Art Rotterdam 2019, work of the nominees will be presented in the NN Group Art Award booth that is located next to Upstream Gallery's booth 27. The winner of the prize will be announced during the opening of Art Rotterdam on February 6th, at 19.00.
now/forever
For the new section Now/Forever at Art Rotterdam, curated by Akzo Nobel's Hester Alberdingk Thijm, new work by Jan Robert Leegte was selected.
Image: Rafael Rozendaal, Abstract Browsing 18 08 02 (Google Calendar).