Special mentions for 'Los Andes'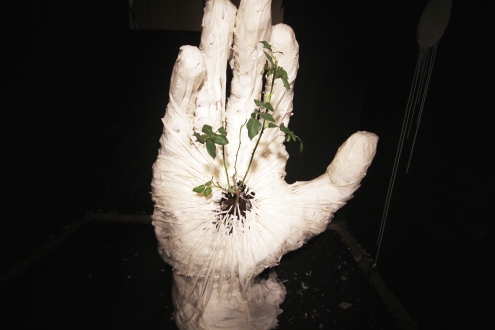 Special mentions for 'Los Andes'
'Los Andes' (2013), the video work by Chilean artist duo Cristóbal León and Joaquín Cociña that was part of the 55th Venice Biennale, gets selected for film festivals all over the world. Recently it got a special mention at the 11th Short Film Festival (Vienna Independent Shorts) in the category 'Animation Avantgarde -International Competition'. From the Jury statement: "the jury has been impressed by the original making of "Los Andes" and appreciates the powerful political statement of the film".
In the national short film competition of Chilean film festival Chilemonos, 'Los Andes' got a special mention as well.
León & Cociña are currently working on their first feauture film, 'La Casa Lobo', using several museums and art spaces as their production studio. You can follow the progress on the artists' website.
Publication date: 6 Jun '14