Marinus Boezem in Flevoland's Land Art Weekend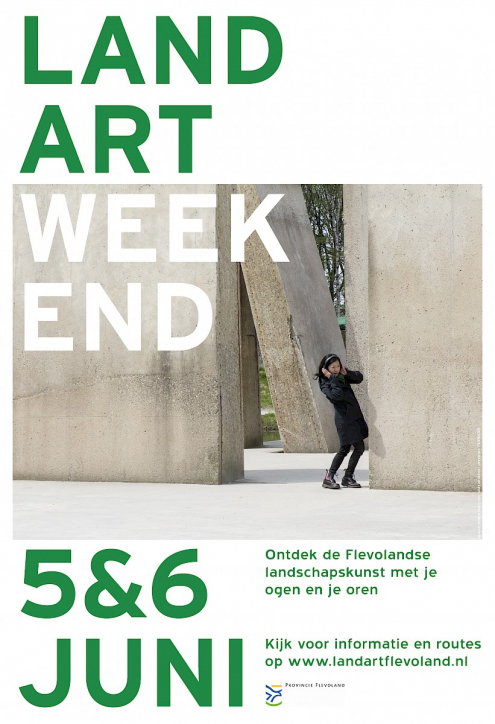 Marinus Boezem in Flevoland's Land Art Weekend
The Dutch province of Flevoland is home to a unique collection of land art. During the annual Land Art Weekend, the province puts the spotlight on the nine land art monuments of the polder. Marinus Boezem's Groene Kathedraal is one of the works on the programme. This year it takes place on 5 and 6 June 2021. Get some fresh air and discover these inspiring places.
Dates: June 5 and 6, 2021
Time: Saturday and Sunday from 11am to 5pm
Locations: at the nine landscape artworks (addresses)
During the Land Art Weekend, there is a guide at each location who can enthusiastically explain the artwork and answer all your questions. Who made these works of art? And why is there so much land art in Flevoland? Fun assignments are available for children (4+) to explore the artwork and the surrounding area.
There is a lot to listen to at the artworks this year. Land Art Flevoland invited makers from different disciplines to be present on location to tell visitors how the artworks inspire them. What makes a landscape artwork so inspiring for a designer, composer, writer, theater company, musical ensemble, curator and poet? Their stories and audio clips give the artworks an extra dimension. Don't forget to bring your headphones and phone, because most audio tours can be reached via a QR code that you can scan with your phone's camera.
You can find the full programme here.
Publication date: 2 Jun '21