Rozendaal and Leegte in online show at Centre Pompidou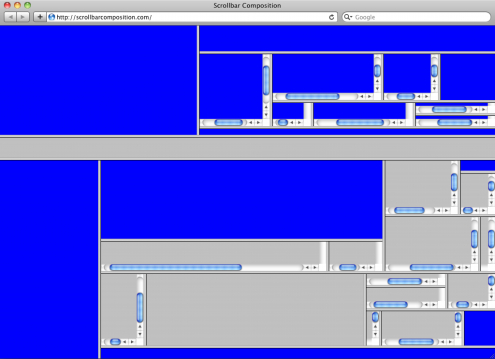 Rozendaal and Leegte in online show at Centre Pompidou
The Internet browser has several affinities with the arrangement of the painting, playing both the role of a frame and that of an "open window" on the representation, which the humanist Leon Battista Alberti attributed to painting at the beginning of the Renaissance. Gladly appealing to the vocabulary of exploration or the environment (from the Net "scape" browser, a reference from the 1990s, to Internet "Explorer"), its primary mission is to be an interface with the outside world. It has, however, been frequently used by artists, in economics of all reference to the things around us, to produce purely abstract works of art, following on from pioneers of computer-assisted drawing such as Vera Molnar or Manfred Mohr.

This online exhibition brings together nine creations spanning the 1990s - which saw the first "net art" artists develop the idea that a website could be a work in its own right - to the present day. The exhibition proposes to explore this form of digital creation, whether it is constructed with reference to the history of painting or by exploring the specificity of digital tools.

Designed for the sole purpose of the browser, this exhibition without object and without chair rail invites you to consult the works as they were conceived by the artists, on their original URL when it is still accessible. Some of these works, interactive or not, were produced before the development of tactile surfaces used by smartphones and tablets: a computer experience and full screen is therefore recommended.
Read more & enjoy the show here.
Publication date: 19 May '21