Jen Liu in group exhibition at ArtYard, New Jersey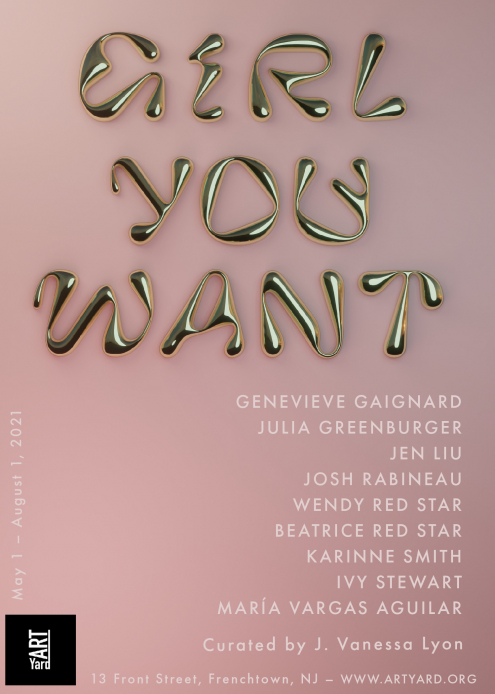 Jen Liu in group exhibition at ArtYard, New Jersey
Girl You Want, curated by J. Vanessa Lyon, features artists Genevieve Gaignard, Julia Greenburger, Jen Liu, Josh Rabineau, Wendy and Beatrice Red Star, Karinne Smith, Ivy Stewart, and María Vargas Aguilar.
Girl You Want gives onto this fraught expanse of coming of age. In diverse often subtle forms the exhibition's nine artists conjure up temporalities that, depending on one's circumstances, can end traumatically, too soon—or imperceptibly—before awkwardly (or seamlessly) segueing into adulthood. While far from comprehensive of the countless embodiments of girlhood and youthful femininity across identity and experience, the exhibition asks: What leaves girls wanting? What do we want from them? What is it like to mature or grow out of girlhood—or to have one's growth undermined by it? Gazing back as we move inexorably forward, this ambitious multimedia show provides an intergenerational response.
To be seen from May 2021 – August 2021 at ArtYard, New Jersey.
More info here.
Publication date: 5 May '21