Constant Dullaart in group exhibition MEIAC, Spain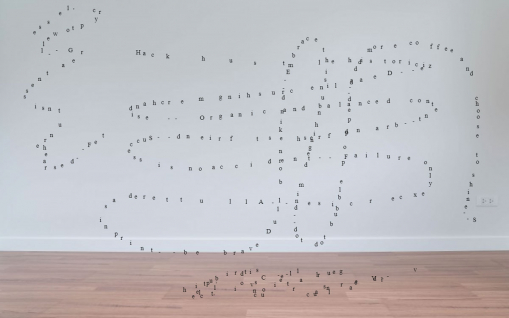 Constant Dullaart in group exhibition MEIAC, Spain
Work by Constant Dullaart is included in the exhibition Algoritmia - Art in the era of artificial intelligence at MEIAC (Extremadura and Ibero-American Museum of Contemporary Art) Badajoz, Spain. February 19th - May 2nd, 2021.
The MEIAC opened its doors in 1995, the year in which the WWW also began to become known. The museum's 25th anniversary invites us to evaluate the important technological changes that have occurred since then and to reflect mainly on the preponderant role taken by algorithms, social networks and artificial intelligence, and how these have drastically transformed society and, therefore, have impacted the field of art.
On a social level, the main changes were brought about by the acceleration of the digitalization process that began in the 1970s with the creation of the Internet, which deepened significantly with the emergence of the web and, later, with cell phones and social networks. This phenomenon was mainly due to the preponderant role played by algorithms and artificial intelligence in all exchange processes and the consequent emergence of new human-technological agencies. Omnipresent algorithms are nowadays shaping our environment and, to a great extent, our behaviors, our consumption habits or the way we access information.
As for artistic production, and within this new technological context, we can affirm that, beyond the support chosen by artists, all current art should be considered post-Internet art. Technology can no longer be taken as just another production tool -something new that helps the artist to make his work-, but as the architect of this new environment or social machine within which the work is produced, and at the same time distributed, consumed and experienced.
This exhibition includes the new additions to NETescopio, the MEIAC's digital art archive, made in 2020. The exhibition is completed with other digital works that already belonged to the archive and with physical works from the MEIAC's collection.
LIST OF ARTISTS:
Alessandro Ludovico, André Sier, Antoni Muntadas, César Escudero Andaluz, Christian Oyarzún, Ciro Museres, Constant Dullaart, Demian Schopf, Disnovation.org, Eva y Franco Mattes, Giselle Beiguelman, Joan Leandre, John F. Simon, Jonas Lund, Kim Yong Hun, Mark Napier, Martin Nadal, Martina Menegon, Matthew Plummer Fernández, Michaël Borras a.k.a SYSTAIME, Paolo Cirio, Scott Draves, Shin Seung Back, Ubermorgen.
Image: Constant Dullaart, hackhustlehistoricize.com, 2019, Website
Publication date: 26 Feb '21