Website Jan Robert Leegte in collection and exhibition Centraal Museum, Utrecht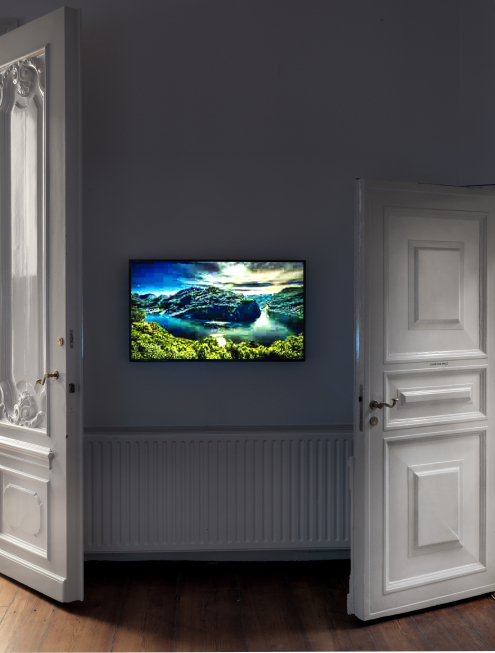 Website Jan Robert Leegte in collection and exhibition Centraal Museum, Utrecht
Jan Robert Leegte's website Compressed Forests (https://compressedforests.com/) is part of a gift and conveyance from the collection of Pieter and Marieke Sanders to the Dutch State.
Leegte's will from now on be part of the collection of Centraal Museum, Utrecht.
An exhibition of 70 contemporary art pieces from the Pieter and Marieke Sanders collection will open at Centraal Museum on 19 November.
internet art
The collection of Pieter and Marieke Sanders has always followed the latest developments in art. One of the couple's last purchases was a website. As owners they hosted the website, but anyone can view the work. Pieter Sanders thought art should become more visible, he found internet art a true breakthrough in making original artworks widely visible.
compressed forests
The sheer amount of (semi-)professional photographers flooding the Internet with images of landscapes has defused the romantic ideal of going in the field and capturing the Great Outdoors. The once radical en plein air method of painting introduced by the impressionists became tamed over time. Now, with numerous amateur courses offered, this genre of paintings has become the most generally appreciated. Compressed Forests attempts to reinvigorate the original intention, by swapping the actors. The field painter is now an algorithm visiting the databases of Flickr and venturing into the wild by randomly selecting images within queries. The algorithm then uses the same ubiquitous JPEG compression used by all web 2.0 services to manage the size of image files. Rather than optimising size, it compresses the file maximally, leaving the raw computational impression of a delocated landscape. The individual works exist in a browser-based and offline version and as prints.
Read mroe about the exhibition at Centraal Museum here.
Image: Jan Robert Leegte, Compressed Forests as installed in his solo Sculpting the Internet (2017) at Upstream Gallery
Publication date: 18 Nov '20