Constant Dullaart in group show at Villa Schoningen in Berlin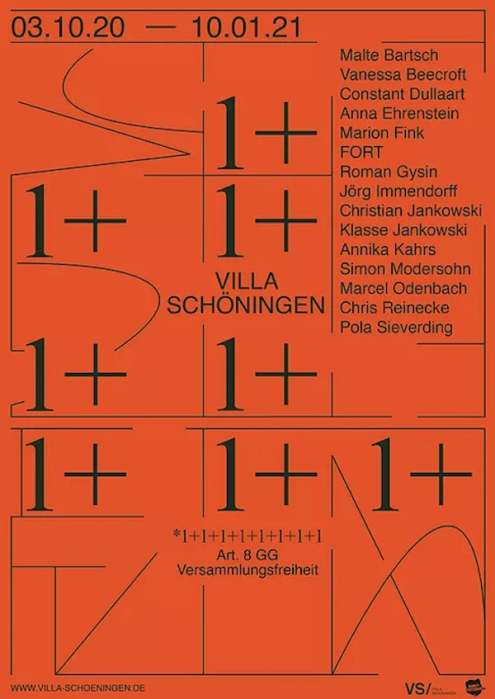 Constant Dullaart in group show at Villa Schoningen in Berlin
Dullaart's work will be seen at Villa Schoningen's show 1+1+1+1+1+1+1+1 Versammlungsfreiheit Art. 8 GG. To be seen from 03.10.2020 till 10.01.2020.
Participating artist: Malte Bartsch, Vanessa Beecroft, Constant Dullaart, Anna Ehrenstein, Marion Fink, FORT, Roman Gysin, Jörg Immendorff, Christian Jankowski, Klasse Jankowski, Annika Kahrs, Simon Modersohn, Marcel Odenbach, Chris Reinecke, Pola Sieverding
More information here.
Publication date: 1 Oct '20