Marinus Boezem in group show at Kröller-Müller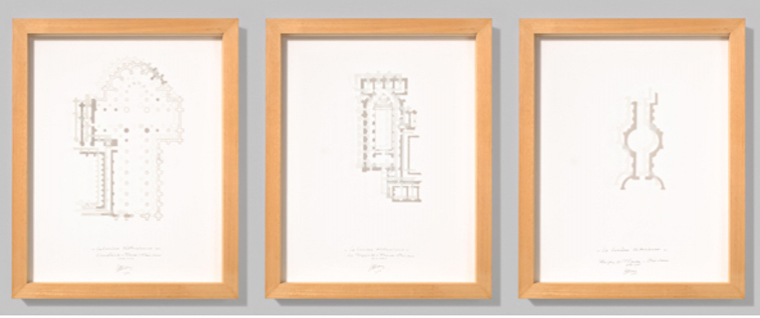 Marinus Boezem in group show at Kröller-Müller
With the exhibition Staging Silence, the Kröller-Müller Museum welcomes two recent acquisitions to the collection: the video work Staging silence (3) (2019) by Hans Op de Beeck and the photographic work Breaking dawn forever (2020) by Geert Mul. The two acquisitions are presented with a selection of multimedia works from the museum's collection in which silence, reflection and contemplation play a central role.
In La lumiere Cistercienne (1985) by Marinus Boezem, the floor plans of 21 Cistercian collegiate churches are etched into framed glass plates. The shadow that the floor plans cast onto the backing paper moves with the changing light. For the Cistercians, light represents the connection between the human and the divine.
To be seen from 10 Oct 2020 - 5 Apr 2021.
More information here.
Publication date: 1 Oct '20