Armen Eloyan solo show at CAN Centre d art Neuchatel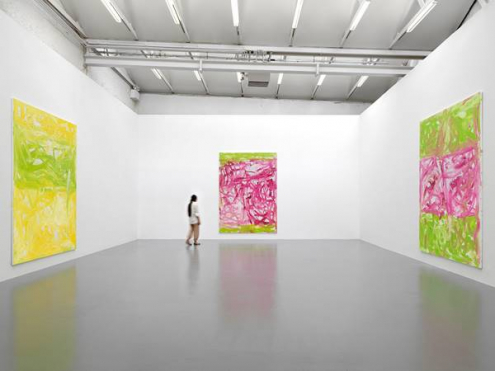 Armen Eloyan solo show at CAN Centre d art Neuchatel
The CAN Centre d'art Neuchâtel presents a solo exhibition by the artist Armen Eloyan (*1966, lives and works in Zurich). The decision of the painter of Armenian origin was to hold the entire exhibition in the spaces of the art centre. A series of large-format paintings was thus created this summer at the CAN. This new work marks a clear break with his previous works. Usually animated by tragi-comic figures, protagonists populating whimsical stories, the paintings here remain devoid of any representation.
In a desire to encourage experimentation and risk-taking, the CAN supports this important step in Eloyan's career. His paintings here seem to tell only what they are, large surfaces on which the marks of gestures full of energy and spontaneity come to a stand still in colour. The execution takes place in a moment of suspension and develops in a few gestures to form a stunning space of intensity.
6 September - 18 October 2020
More info here.
Publication date: 4 Sep '20