JODI in group exhibition 'Graphica' at Foxy Production, New York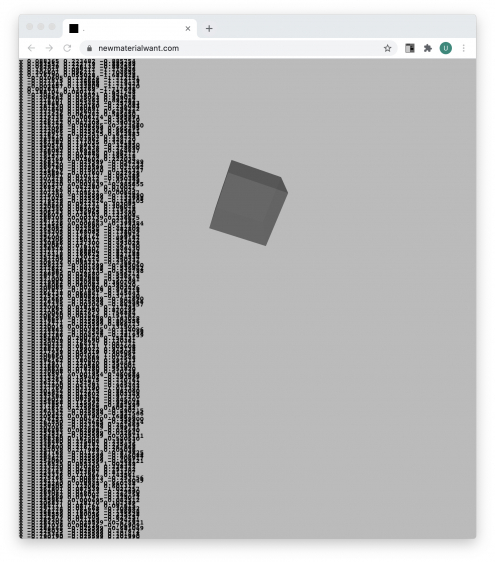 JODI in group exhibition 'Graphica' at Foxy Production, New York
Work by JODI is included in the group exhibition Graphica at Foxy Production in New York. The exhibition was featured in an article by Tim Schneider for Artnet News this week.
Opening on 2 September 12-7pm.
Foxy Production is pleased to present Graphica. The exhibition's title comes from painter Charles Alphonse du Fresnoy's philosophical and instructional Latin poem De Arte Graphica (1668), in which the author promotes the status of painters as artists, on par with poets, rather than as artisans, as they had been long been considered. He also prescribes the ingredients of a great painting, in terms of subject matter, composition, color, and style, looking back to the balanced, pared-down, classical art of ancient Greece and Rome, as an antidote to Baroque painting.
The evolution of the English translation of the Latin word graphica – "of painting or drawing" – into the English word "graphic" has seen it revert its meaning to the artisanal once more – to visual illustration and design. In recent years a number of contemporary artists have reclaimed the use of graphic forms and patterning in work that resonates with social and personal significance. With inspiration from cartoons, illustration, advertising, or design, among other sources, their work negotiates with the 20th Century traditions of Constructivism, Collage, Décollage, Pop, or Minimalism.
More info here
Image: JODI, newmaterialwant.com
Publication date: 1 Sep '20