Tabor Robak in group exhibition Currier Museum of Art, Manchester, New Hampshire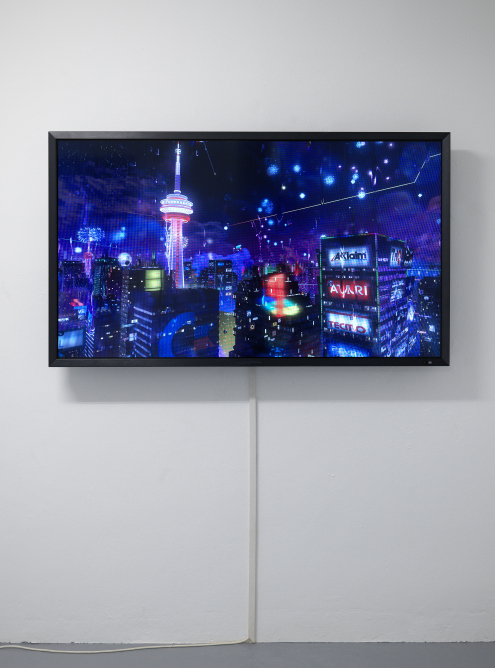 Tabor Robak in group exhibition Currier Museum of Art, Manchester, New Hampshire
Tabor Robak's work is on view in the exhbition Open World: Video Games and Contemporary Art at the Currier Museum of Art in Manchester, New Hampshire, USA.
Open World: Video Games and Contemporary Art is a dynamic exhibition that explores how contemporary artists have been influenced by the culture of video games pervasive in popular culture since the 1970s. The exhibition will feature painting, sculpture, textiles, prints, drawings, animation, video games, video game modifications, and game-based performances and interventions.
The artworks in Open World reference a broad cross-section of games, ranging from early text adventure and arcade games to modern multi-player online roleplaying games and first-person shooters. Participating artists are influenced by some of the most popular video game franchises including Super Mario Bros., The Legend of Zelda, The Sims, and Final Fantasy.
Open World: Video Games & Contemporary Art is organized by the Akron Art Museum and supported by the John S. and James L. Knight Foundation, Ohio Arts Council, The Tom and Marilyn Merryweather Fund, and National Endowment for the Arts. The exhibition will be accompanied by a catalogue (hardcover, full-color, 96 pages) featuring contributions by video game historian Andrew Williams and feminist game scholar Samantha Blackmon.
Image: Tabor Robak, 20XX, 2013. HD video
Publication date: 20 Aug '20