Jen Liu solo at ARIEL in Copenhagen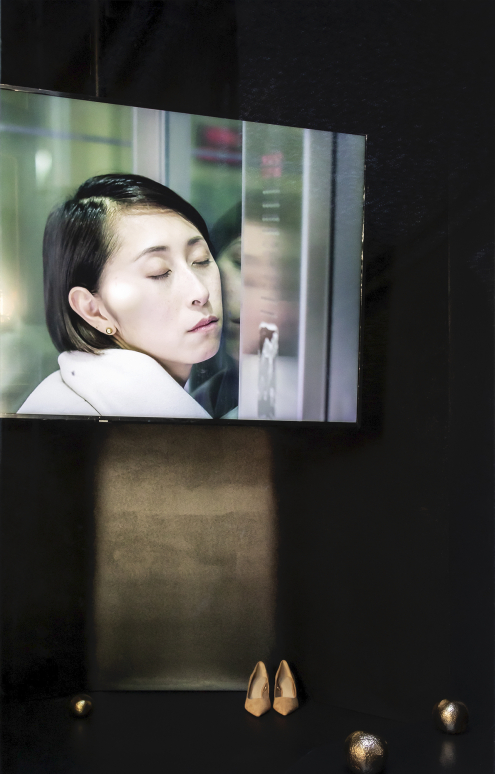 Jen Liu solo at ARIEL in Copenhagen
GOLD LOOP (TRIAD), 2020
IN THREE EPISODIC PARTS
11.06 – 25.07.2020
ARIEL presents Gold Loop (Triad), 2020, a video installation by the New York based visual artist Jen Liu. The video work Gold Loop (Triad), 2020 is the newest part of Liu's multiannual body of work Pink Slime Caesar Shift. The multi-media work series explores themes of alternative and expanded activist networks, thematic convergences of scientific, archival, and repurposed texts and images, speculative grassroots biotech, and an aesthetics of synthetic, mutated, contemporary femininity.
Throughout the exhibition period Gold Loop (Triad), 2020 will be shown episodically. Part 1: Welcome to the Circular Economy (12.06 - 26.06), Part 2: Collective Disappearance (27.06 - 10.07), Part 3: Strong Water (11.07 - 26.07).
In Gold Loop (Triad), 2020, gold, and its status as a liquid commodity, reveals some of the underlying matter of economic liquidity. Here, it is a material flow of nitric, hydrochloric, and cyanide acids as it is utilized in e-waste recovery, which dominates production zones, seeping into the soil, water, distributing itself in the skin, hair, and molecules of the workers – and passing on to following generations in the form of genetic mutations. However, dissolving - what is achieved by these acids - exists in parallel as an historical means of political resistance, collective disappearance when other methods of resistance are not possible. Dissolution - mass departure - is also an act of survival. The biopolitical loop closes - deeply unsettled, ghostly.
Gold Loop (Triad), 2020 is financed by Arts Council England, LACMA Art + Technology Lab, and Creative Capital, with support from Swatch AIR Shanghai, Grand Union, Millennium Point, and Dance Exchange, Birmingham (UK).
Publication date: 21 Jul '20