ART BASEL Online Viewing Rooms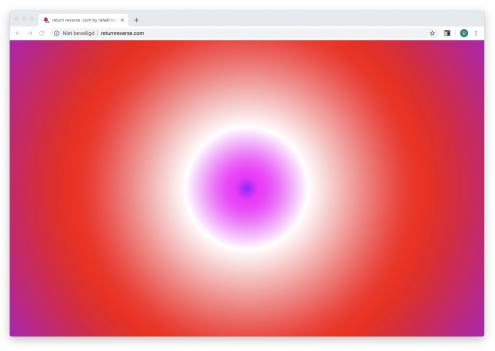 ART BASEL Online Viewing Rooms
Online Viewing Rooms is Art Basel's virtual platform connecting the world's leading galleries with our global network of collectors and art enthusiasts.
The second edition will go live on Friday, June 19, 2020 at 1pm CET.
Upstream Gallery is proud to present works by JODI, Rafaël Rozendaal and Tabor Robak.
DIGITAL ESCAPES
"While many of us have grappled with how to have meaningful engagements with visual art through our screens, it's become clear that some artists were creating those decades ago. It was just that the art world wasn't really paying attention."
Andrew Dickson in The New York Times, May 2020
Digital art, while often been under-recognized in art history, is the most radical art development in decades. The urgency of this type of art has become apparent in these times of crisis, when many of us have to stay inside, and are only connected to the outside through screens. The three artists we show at Art Basel Online Viewing Rooms are at the forefront of the digital art movement: JODI, the art duo consisting of Joan Heemskerk and Dirk Paesmans are internet art pioneers who have been working with the internet and games since the 1990s. Rafael Rozendaal, who attracts more than 60 million unique visitors a year with his websites. And Tabor Robak, one of the most compelling artists today working with computer-generated imagery. In these times of crisis, these artists offer a digital escape from the real world.
The participating artists are all well known for their work in the digital field, but also translate the themes of their work to offline media, such as prints, installations or tapestries. In this presentation we show a selection of digital and physical works.
Publication date: 17 Jun '20