Upstream's Net Art Update (#46)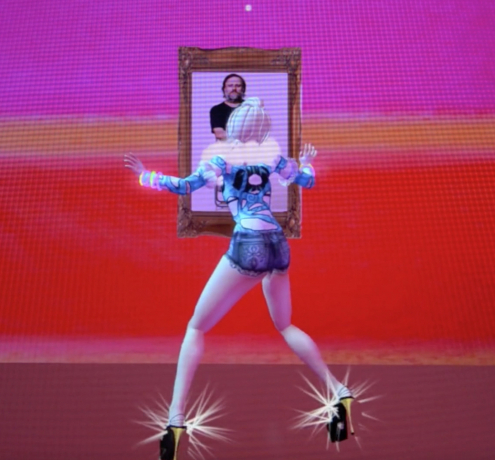 Upstream's Net Art Update (#46)
Upstream's Net Art Update (#46). Featured in the exhibition Echo on our online platform www.upstream.gallery (curated by Jan Robert Leegte).

Today: LaTurbo Avedon, Club Rothko - Save 01, 2012. Find the work here: https://vimeo.com/49133994.

A desperate LaTurbo Avedon goes to Club Rothko, attempting to rouse the long frozen portrait of Slavoj Žižek."
Club Rothko is a virtual club Avedon created in 2012 inspired by nightclubs in Second Life and the game Mass Effect 2.
LaTurbo Avedon is an avatar and artist originating in virtual space. Their work emphasizes the practice of nonphysical identity and authorship. Many of the works can be described as research into dimensions, deconstructions, and the explosion of forms, exploring topics of virtual authorship and the physicality of the Internet.
Publication date: 3 Jun '20