Upstream's Net Art Update (#43)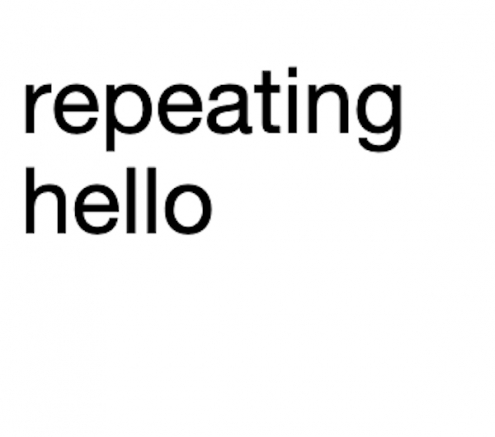 Upstream's Net Art Update (#43)
Upstream's Net Art Update (#43). Featured in the exhibition Echo on our online platform www.upstream.gallery (curated by Jan Robert Leegte).

Today: Damon Zucconi, Repeating Hello, 2000. Find the work via https://www.upstream.gallery/.

This work is part of a series of web-based works called "Anagrams", in which an algorithm reorganised the letters. Though the work could be read as linear looping animation, it is in fact performed by the computer, turning it into a live piece.
Damon Zucconi (US, 1985) is artist based in New York. He frequently uses custom software and scripts to create his works and has been engaged with the practice of computer programming since 2010, producing works which are typically accessible online. His works utilize vision, literacy and pattern recognition to make plain our perceptual experience.

Sales inquiry: info@upstreamgallery.nl
Publication date: 29 May '20