Upstream's Net Art Update (#33)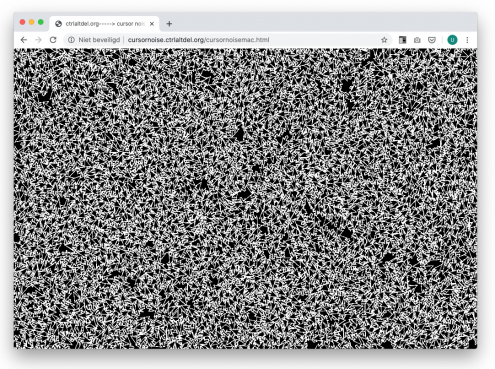 Upstream's Net Art Update (#33)
Upstream's Net Art Update (#33). Featured in the exhibition Quiet, Calm, Staring on our online platform www.upstream.gallery (curated by Rafael Rozendaal). Today is the last day of this exhibition.

When you have to stay at home there's always Net Art. Art made for the internet, meant to be experienced at home, behind your own computer.
Today: Peter Luining, Cursor Noise, 2016. Find it at http://cursornoise.ctrlaltdel.org/cursornoisemac.html.
Peter Luining (NL, 1961) lives in Amsterdam and works as an artist, curator, and theorist. In 1996, Luining started using the internet as an artistic medium and became a central figure in the international internet art scene of the late nineties. Cursor Noise consists out of thousands of animated cursors swarming over your screen, together forming an online version of "white noise".


Publication date: 26 Apr '20