Upstream's Net Art Update (#31)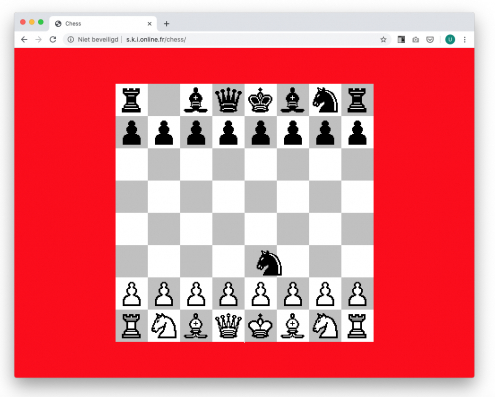 Upstream's Net Art Update (#31)
Upstream's Net Art Update (#31). Featured in the exhibition Quiet, Calm, Staring on our online platform www.upstream.gallery (curated by Rafael Rozendaal).

When you have to stay at home there's always Net Art. Art made for the internet, meant to be experienced at home, behind your own computer.
Today: Claude Closky, Chess, 2005. Find it at http://s.k.i.online.fr/chess/.
Claude Closky (FR, 1963) is a French artist living in Paris. He works in a variety of media, including painting, installation, video and net art, in a signature style that revolves around the concept of conveying information and the connection between ideas and objects. Dike Blair wrote in Artforum that the The lightness of Closky's art belies the depth of its absurdist heredity. Working in a post-modernist mode, Closky's art works combine aspects of the Situationists, Fluxus, Beckett, Tall, Daniel Buren and Andy Warhol.

Sales inquiry: info@upstreamgallery.nl
Publication date: 25 Apr '20